Daou Infosys
다우정보통신

Logo.
Origin
South Korea
Years
1990-1998
Aliases
Fun Fun Club (잼잼크럽)
Published games by
In-house, Color Dreams, Open Corp., Tengen
Daou Infosys (다우정보통신) was a Korean game developer and publisher. Until 1993 all its games were developed in-house, and after 1993 they were developed by Open Corp.. They also licensed games by Color Dreams and Tengen for Supercom.
In-house
Edit
| Name | Console | Released | Description | Cartridge No. |
| --- | --- | --- | --- | --- |
| Agi Gongnyong Dooly | | 1991 | Sidescrolling shooter. Both MSX and Sega Master System versions are different games. | N/A |
| Dooly Bravo Land | Famicom | 1992 | Third and last Dooly game from Daou. A platformer with poor programming. | DIF-001 |
| Janggun-ui Adeul (The General's Son) | | 1992 | Fighting game based off the Korean movie of the same name. | DIF-002 |
Developed by Open
Edit
Name
Console
Released
Description
Cartridge No.
Toto World 3
Master System
Mid 1993
Platformer that was released simultaneously with Koko Adventure.[1]
DIS-G301
Koko Adventure
Famicom
Mid 1993
The spiritual successor of Magic Kid Googoo according to one of the developer. Highly inspired by Super Mario World.
DIS-F301
Metal Force
Famicom
April-May 1994
A game inspired by the Mega Man series with seven levels.
DIS-F401
Family Noraebang
Famicom
December 1993 or 1994
A special karaoke cartridge with FM synthesis. Developed by Open, manufactured by Daou and published by Daewoo.
HEA-02
(Standalone set)
HEA-03
(Console bundle)
Suho Cheonsa
Master System
1994
A breakout clone. It is notable for being Daou's last release and the last console game by Open that was released.
DIS-G402[1]
Developed by American Game Cartridges Inc.
Edit
Developed by Color Dreams
Edit
Baby Boomer
Black Dragon
Crystal Mines
Developed by Konami
Edit
Sagak-ui Bimil (Quarth) [MSX2]
Developed by Tengen
Edit
Klax
Skull & Crossbones
Toobin
Developed by Sachen
Edit
Unreleased
Edit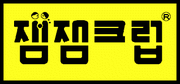 Kaby Koby (깨비꼬비 - 1994) - Developped by Open Corp, shown in magazines in late 1993 and early 1994.
Accessories
Edit
While Daou stopped making new console-games in 1994, they kept manufacturing hardware and accessories for them. This list is very likely incomplete.
SFX Converter (199?, A Super Nintendo adapter to play NTSC games in a PAL console, DIS-SFC02)
Fantastick (also known as Stealth, an arcade-like controller for the SNES and Megadrive)
References
Edit