Haitai Electronics
해태전자

Haitai logo.
Origin
South Korea
Years
1970's-2001
Game division: 1989-1993
Consoles
Famicom, PC-Engine
Aliases
Haitai Supercom, HTE
Published games by
Color Dreams, Tengen, Zemina(?)
Related companies
Daou Infosys
Haitai Electronics
(
해태전자
) was a South Korean general electronics manufacturer and distributor part of the
Haitai
conglomerate. In 1989, they entered the game market with their own brand named
Haitai Supercom
(
해태 슈퍼콤
). Their main activities consisted on distributing
Whirlwind Manu
catalog and
Famiclones
under their brand. They put an end to their gaming division after the failure of the PC-Engine in 1993, which they were in charge of distributing.
Activities
Edit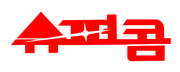 Haitai was apparently the official distributor of Whirlwind Manu catalog in Korea. They made their own cover for each releases often featuring Hangul and their logo. The games were sometimes retailed in plastic box with a generic cover and a sticker on the spine with the game title. They also manufactured their own cartridges cases at a point. In the end of 1990, some Japanese publishers alongside with Nintendo sued Haitai for selling their games illegally. Supercom went on to distribute titles licensed in South Korea by Daou Infosys from Tengen then Color Dreams. It seems by the middle of 1991 they had quite reduced their Famicom activities. Their last Famicom activities consisted of an ad on Magic Kid Googoo box and the release of their last clone, the Supercom X-1600 by a subcontractor named Kobo.
Consoles
Edit
Supercom - Rebranded Aaronix AX-9900. Released in October 1989.
Supercom II - Design based on the previous console. Released in April 1991
Supercom V-1600 - Smaller and rounded version of the Aaronix design. Advertised in magazines for an April 1991 release but may have gone unreleased in favor of the X-1600 which is identical.
Supercom X-1600 - Same as the V-1600, came with wired and infrared controllers. 42 built-in games.
Supercom X-Plus - Distributed by Kobo in 1992 under license from Haitai. Same as the X-1600.
Daou licensed nine titles from unlicensed games developers from America and had Haitai to distribute at least six of them under the Supercom brand. The first titles released were Klax and Road Runner in the very first weeks of 1991. Skull and Crossbones and Toobin were manufactured in June 1991. The Color Dreams catalog and Shockwave seem to have been fully released by July 1991 too.
Name
Original name
Developer
Released
Description
Black Dragon
(

블랙 드래곤

)
Challenge of the Dragon
Color Dreams
Mid 1991[1]
A kind of an action & beat'em up game. The title screen was updated.
Crystal Commando
(

크리스탈 특공대

)
Crystal Mines
Color Dreams
First half of 1991
Updated splash & title screen
Flying Superboy
(

날아라 슈퍼보이

)
Menace Beach
Color Dreams
May 1991?[2]
Updated title screen.
Hee-dong Ei's Adventures

[3]
(희동이의 모험)

Baby Boomer
Color Dreams
Early 1991 ?
Light-gun game, copyright updated with Licensed to Daou Infosys. An alternate cover calls it Baby Boomber.
Klax
(

크락스

)
Klax
Tengen
Early 1991[4]
Puzzle game similar to Tetris. Identical to the US release.
Octagon
(

옥타곤

)
Shockwave
AGCI
Early 1991 ?[5]
Puzzle game, identical to the US release.
One-eyed Jack
(

애꾸눈 짹

)
Skull & Crossbones
Tengen
Mid 1991[6]
The splash screen reading Tengen was replaced with Haitai Electronics. An alternate cover reads Captain Hook.
Road Runner X
(

로드러너 X

)
Road Runner
Tengen
Early 1991[7]
Based on the Road Runner cartoon. Identical to the US release. An alternate cover calls it Road Bunny.
Tube Exploration
(

튜브탐험

)
Toobin´
Tengen
Mid 1991[8]
Obstacle race, the title sceen was updated. An alternate cover reads Tube.
While Supercom may or may not have published it, their logo is definitely featured on front of the box. They may have simply paid Zemina to have it featured on the box.
During November 1990, Haitai got sued by a group of Japanese publishers for distributing illegal copies of Famicom games, the case was settled out of court.
Haitai is still in business today, but only the food branch remains.
The games licensed from Color Dreams all feature a Hangul title screen (except Baby Boomer) and updated copyrights with the rest of the game being unchanged. As for the Tengen games, only the copyright was changed for Skull & Crossbones and Toobin.
All games licensed from Tengen, Baby Boomer, and Crystal Mines had a second release with a different cover, lacking the Haitai and Supercom logos.
Printed advertisements
Edit
Releases
Edit
Reference
Edit
Community content is available under
CC-BY-SA
unless otherwise noted.