Mario 3: Around the World
Hack of
Mario 4: A Space Odyssey
Publisher
Unknown
Developer
Unknown
Console
Genesis
Date
2010(?)
Mario 3: Around the World (Маrio 3 Вокруг света) is a sequel, (and possible hack,) of Mario 4: Space Odyssey made by an unknown Russian company.
Overview
According to a translation of the story screens, the story is that the Mushroom Kingdom is resting peacefully until a mysterious cloud appears over the horizon. The cloud has taken Princess Peach to another part of the world. There is no final boss, unlike the last game. The game only consists of three worlds, which are based off of Egypt, Aztec, and Antarctica.
Trivia
Despite the '3' in the game's title, this is a sequel to Mario 4: Space Odyssey. One can tell because the cover art uses artwork from Super Mario Galaxy 2, while Mario 4: Space Odyssey uses artwork from the original Super Mario Galaxy.
One of the game's death sounds appears to be an off-key remake of the death sound from Castlevania.
Judging by the usage of images lifted from other media (such as t-shirts) and usage of many chiptune songs, one can suspect that the game may have been developed by homebrew developers, possibly in Russia.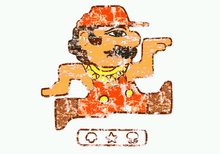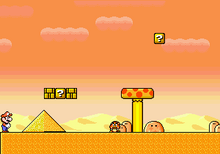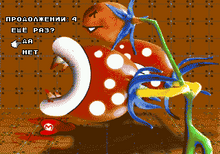 Community content is available under
CC-BY-SA
unless otherwise noted.