Nihon Bussan Co., Ltd.
日本物産株式会社

Logo.
Origin
Kita-ku, Osaka, Japan
Years
1970-2015
Consoles
Arcade games
First Game
Table Attacker (hack of Breakout, unlicensed)
Last Game
Koisuru Cosplay Akihabara
Aliases
SPHINX
Related companies
WOOD PLACE, MAKE SOFTWARE, T-System
YUBIS, TAITO SHOJI, MIKI SHOJI
Nichibutsu (日物), also known as Nihon Bussan Co., Ltd.(日本物産株式会社), was a Japanese developer and publisher of unlicensed games for early arcade games.
The activity started in 1970. In the latter half of 1970, Konami's Piccadilly Circus copy game, Piccadilly Circuit, was released, and in 1978, Atari's Breakout copy game[1], Taito's Space Invaders copy game, Moon Base[2], and Namco's Galaxian. Released a copy game of Moon Alien[3], which became a litigation issue,as well as using copyrighted characters on their game advertisements without permission by the original companies.
Games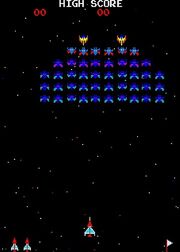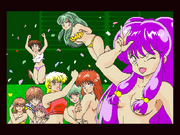 Medal games
Piccadilly Circuit (hack of Piccadilly Circus, unlicensed)
Arcade games
Table Attacker (hack of Breakout, unlicensed)
Table Attacker Guard (hack of Breakout, unlicensed)
Table Attacker Special (hack of Breakout, unlicensed)
Table Attacker Black (hack of Breakout, unlicensed)
Attacker Ace (hack of Breakout, unlicensed)
Table Bonpa (hack of Circus, unlicensed)
Bonpa (hack of Circus, unlicensed)
Moon Base (hack of Space Invaders, unlicensed)
Moon Base Spector (hack of Space Invaders Color version, unlicensed)
Moon Base Zeta (hack of Space Invaders Part2, unlicensed)
Moon Alien (hack of Galaxian, unlicensed)
Moon Cresta (hack of Galaxian, original game)
Moon Trek (original game)
Crazy Climber (original game, Sounds used is unlicensed)
Crazy Climber2 (original game)
Mag Max (original game)
Cosmo Police Galivan (original game)
THE LADY HUNTER (original game)
Mahjong Shikaku (original game)
Panic Stadium (original game)
Sailor Wars (original game, Sounds used is unlicensed)
Deadheat Road (original game)
Gallery
References
External link