Thumbs Up! Mini Arcade Machine


Promotional image
Release date
Mid-2010s
Manufacturer
Thumbs Up!
System
Famiclone (VT369)
Thumbs Up! Mini Arcade Machine is a handheld system shaped like a mini arcade machine, featuring 240 games.
Overview
Two models of the Thumbs Up machine were produced, both with different gamelists despite being in the same plastic case.
The first model of the system is very similar to the Multicade 230, featuring the same exact menu, but includes ten extra games. This seemingly predates the Multicade 230's software, but the handheld itself came out after the 230 had already released. It runs on a VT369 NOAC (NES-on-a-Chip) and its SPI ROM could possibly be read / reprogrammed using a CH341A. The additional games included not seen on the Multicade 230 are:
6-A-Side Football (Power Soccer hack)
Badminton (Super Dyna'mix Badminton hack)
Ski (Slalom hack)
Ice Hockey (Ice Hockey, unedited)
Cricket World Cup 2003 (

International Cricket

title hack)
Motorcycles (Excitebike hack)
Jungle Max 1 (Donkey Kong Jr. hack)
Bee Sting (Donkey Kong 3 hack)
Match Up (Donkey Kong Jr. Math hack)
Maze Adventure (Mario Bros. hack)
The second variant features a basic lineup of Nice Code VT02 titles, with a VT03 menu. It still runs on the VT369 chip of the former model, but does not utilize any of its features.
The manufacturer's product code is "OR-240in1ARC". The "OR" likely stands for "ORB" which is another company name this device appears to have been sold under.
System Test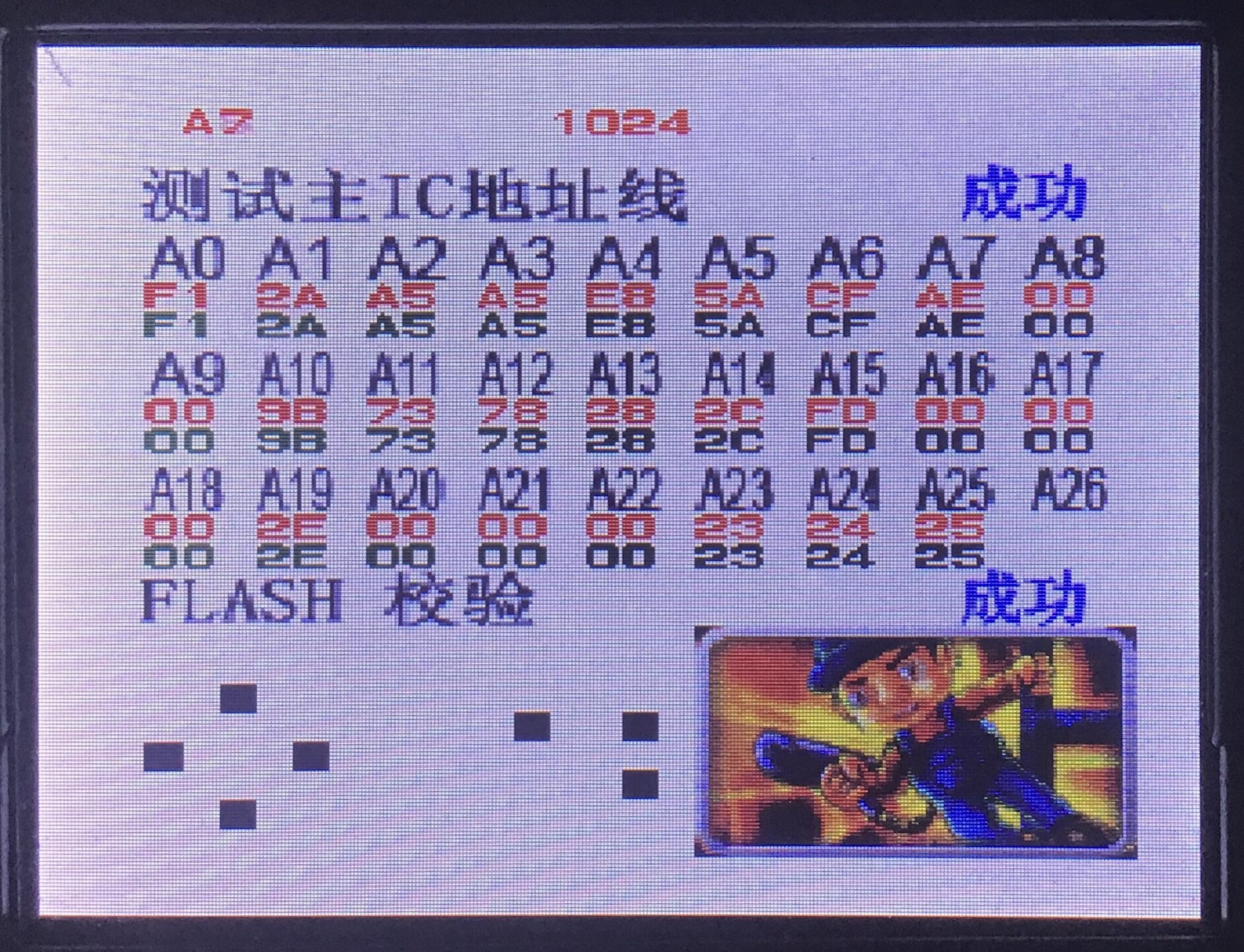 Hold down Ⓐ and Ⓑ then turn on the power for system diagnostics and joystick test. A photo of this mode is to the right.
Games List
The system has four categories: Sports, Shooting, Puzzle, and Arcade. Each of these options lead into a separate menu featuring games based on the selected category. Most of the hacked games do not have title screens, and are hacked to have a large amount of (or sometimes infinite) lives, and have full music and voice samples, similar to Street Dance, instead of the 8-bit music (with a few exceptions). They aren't very well done, and some crash after the first few levels. Text is not changed, even if it says the original name of the hacked game. The original games are even lower in quality, and have misleading names/themes. The best example is Zoology, which is just a soundboard with animal sounds and is listed as a puzzle game.
Gallery