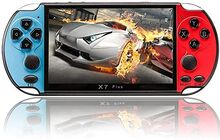 The X7 Plus is a bootleg handheld that looks like a cross between a PS Vita and a Nintendo Switch. Since the controllers can't be detached, it could considered a fake Nintendo Switch Lite. Another console called the X12 Plus was released with a different design and a misspelled select button. It has a camera and microphone with video recording capability, although low quality. It always resets the date to 12/31/2019 for some reason and can't go further.
List of games (X7 Plus)
Page 2
wof
sf2
The King of Fighters
Metal Slug
fatfury2
progear
Samurai
punisher
ffight
dino
Page 3
Games
GBA
3D_Arcade Game
Battle City
Super Mario
captcomm
3wonders
Contra
knights
Dragon Ball
Camera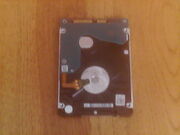 The handheld takes pictures in 640x480 resolution, and records videos at 30fps. The microphone records at 256kbps.
There is some media created by RylanDoesStuff2000 on the X7 Plus here. Video taken with the X7 Plus
Emulation
This device supports NES, SNES. GB, GBC, GBA, MD, and other consoles and arcade games from that era. NES games run at higher pitched quality (maybe just Super Mario, which makes it more disappointing since it shows Super Mario Galaxy.)